Office Center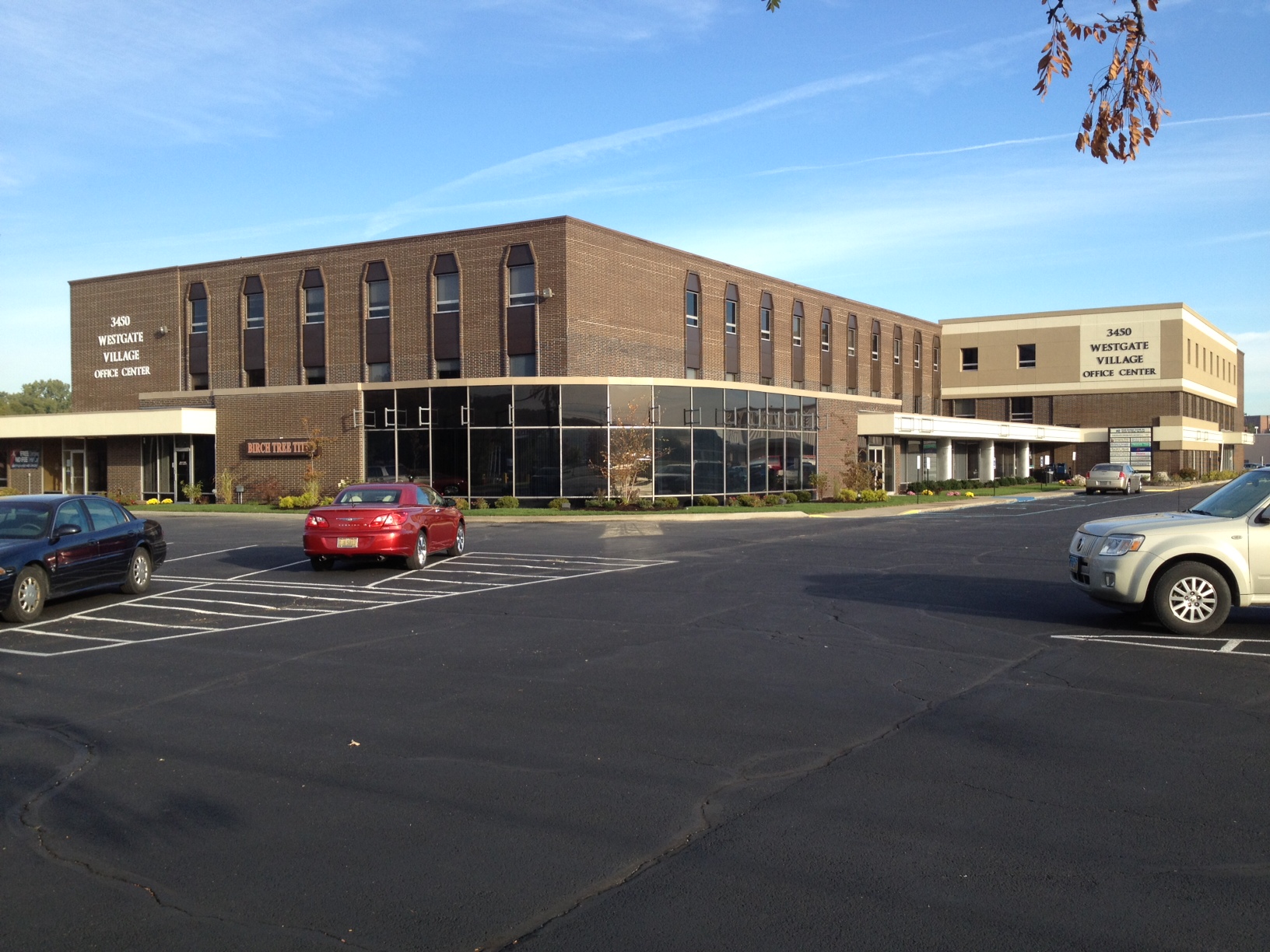 Come see the new look of the Westgate Village Office Center! An exterior renovation is complete and includes a new facade, new landscaping and new signage. An interior lobby remodel as well as a 2nd floor common area remodel compliments the new look. The third floor renovation is planned for next year. Call us or stop by our on-site managment office for more details!
The Westgate Village Office Center is the professional office choice in the Westgate area. Located across from Costco and next to Sears on Central Avenue just west of Secor and near Executive Parkway, Westgate Village Office is home to a variety of professional service providers such as legal, tax, insurance, title, real estate, marketing, recruitment and staffing, counseling and on-line learning to name a few. Westgate Village Office Center is a natural choice for your office when you require a location that is easily accessible from both east and westbound I-475 and near downtown, hotels, the University of Toledo, shopping and popular restaurants.
Westgate Village has patrolled security, free parking, standard utilities and janitorial all included in a customized leasing package. Visit our on-site leasing/management office in Suite 114 for more details or a call 419-531-7171 for a personalized tour today!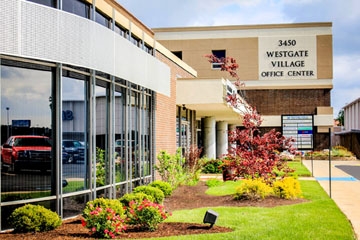 LEASING CONTACT INFORMATION
Donna J. Stapleton, MIRM, MCSP, CMP
Westgate Village General Manager
3450 W. Central Avenue, Suite 114
Toledo, OH 43606
phone 419-531-7171
fax 419-536-7197
donna@abbell.com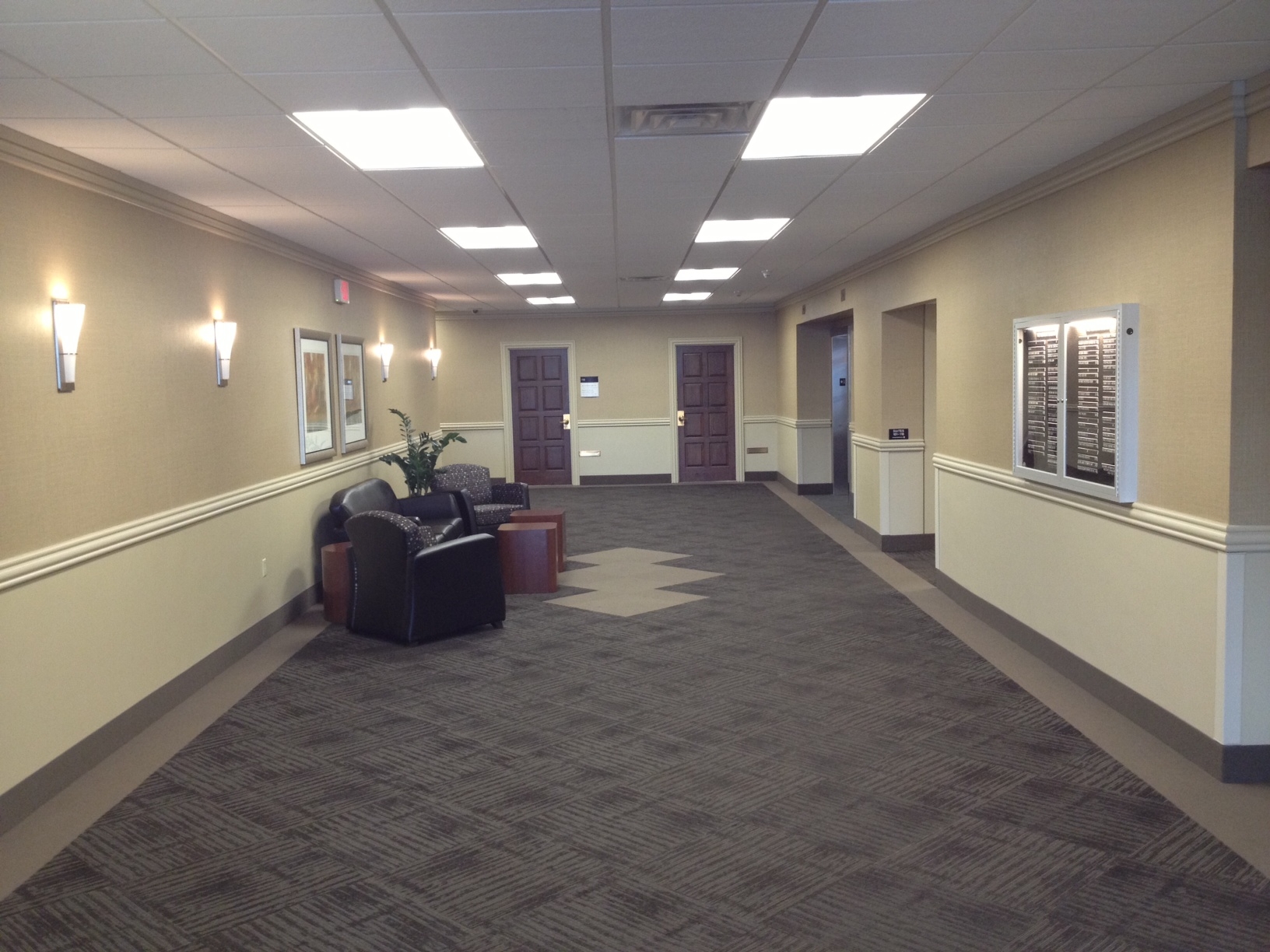 AVAILABLE OFFICE SPACE
Office Suite 364, 1114 sq.ft. (Floor Plan pdf)
Office Suite 356, 1086 sq.ft. (Floor Plan.pdf)
Office Suite 340, 1234 sq.ft. (Floor Plan pdf)
Office Suite 328, 2714 sq.ft. (Floor Plan pdf)
Office Suite 260, 1483 sq.ft. (Floor Plan pdf)
Office Suite 256, 1019 sq.ft. (Floor Plan pdf)
Office Suite 242, 1604 sq.ft. (Floor Plan.pdf)
Office Suite 100, 1547 sq.ft. (Floor Plan.pdf)

Office Building Amenities:
Our full service leasing terms include on-site maintenance, five (5) night janitorial service, free use of the community conference room and standard utilities (heat, air, lights and outlets). Both AT&T and Buckeye Cable/High Speed Internet access are available in the building.
Westgate Village Office offers on-site banking and on-site property management, maintenance and security services. Also, just a short walk away are popular restaurants such as Five Guys, Chipotle, Barry Bagels, Arnies, El Nuevo Vallarta Mexican Restaurant and Starbucks.

We offer multiple sizes and space configurations to suit your needs from the single office to 11,000 square feet. Built-to-suit opportunities are also available to design exactly what your business needs.